Services
Give us a seed from your imagination and see it become something you love!
Custom Design
We will work over the course of two months with the client to produce a one of a kind figure or make changes to existing designs.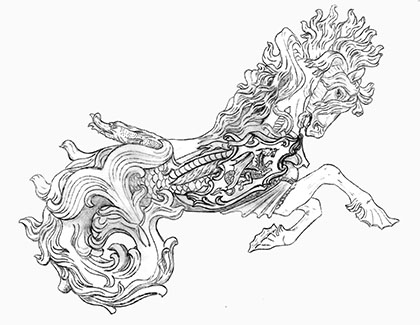 Carving
We hand carve all of the figures as it was done during yester years. We will provide the client with photos during the process. We stay faithful to the design.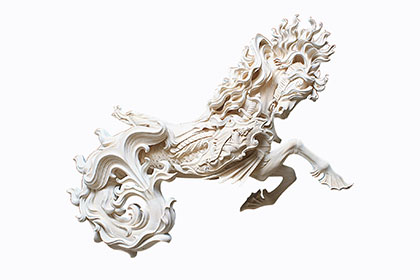 Carousels
A&E Sculpting will oversee every step in the process of fabricating a complete custom carousel, from design, engineering, fabrication, paint and installation. We work with top carousel engineering companies in the United States and France.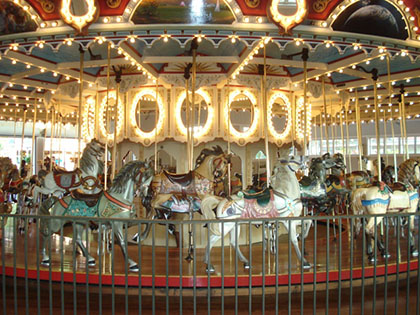 Restoration
We offer complete restoration from a single figure to complete carousels from 1860's to 1920's. This is an extensive process with pictures provided at every step. Typical restoration includes stripping, cleaning joints that are coming apart, realigning and gluing the figure back together, adding missing details, and sanding. Three coats of primer are applied (sanding and filling in between each coat). One final coat of oil paint is brushed to create a canvas for the artist oils.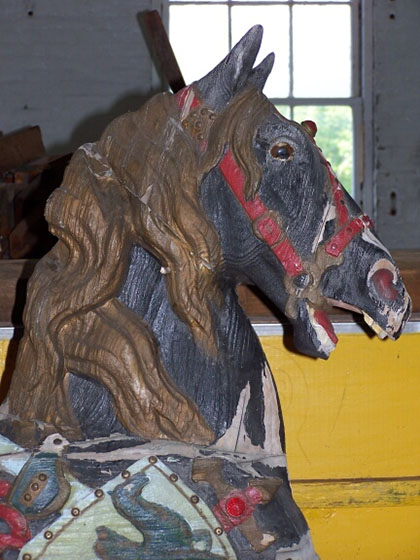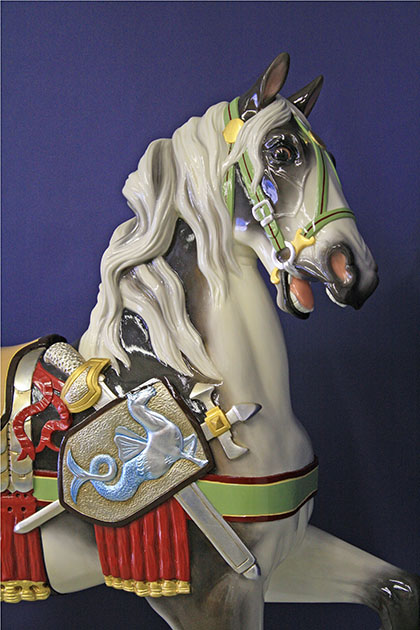 Custom Carving Ordering Procedure
1. We need a basic description. We understand that it may change entirely during the design process.
2. We will give you and an estimated time of completion. This may change depending on final design.
3. Non refundable deposit to secure order and place in timeline. Amount of $500.00
4. In thirty days from deposit design process will commence.
5. In ninety days from deposit design work will be finalized.
6. Once design is completed and approved a final price will be given according the intricacy of the design. At this point the client will be charged ten percent of the total amount of the carving estimate. The five hundred dollar ($500.00) initial deposit will be credited to this amount. This amount is non-refundable.
7. Clients will be sent photos of the wood blocks to start the carving, this will be about four months from carving completion (individual carvings only). At this time the client will be charged an additional twenty percent of total amount to commence carving work.
8. At fifty percent completion the client will be charged another twenty percent of the total amount. Photos will be provided of this step along with the invoice.
9. Final payment of remaining fifty percent will be due within ten days of completion of carving and final sanding.